Kilcoole Musical Festival
Abbey McGiff placed 2nd yesterday in u16 girls solo at Kilcoole Musical Festival
SOAR 2017
Congradulations to our teenagers Callum Maloney, Katie Weir, Sophie Power, Holly Gregg, Erin Doran on being cast in the charity campaign for Soar. Check out www.soar.ie for more info on the charity.
Energia Adverts 2017
Our Animal Cilents "Pretzel" & "Pancake" are featured.
Aware – Short Film 2017
Susie Power cast as "Shauna"
Tritone Harmonies Feature Film 2017 
Emma Kerrigan- young girl lead joins Jacob Moran as the Young Boy and Brid Flood
Cow & Gate Online 2017                                                                                            
Emma Fay & Siobhan Shanahan are both featured Mums; Derek Stanbridge and Maureen Fay are supporting; Richard Mason is the Featured Taxi driver
Kildare Village Print Campaign Renewed 2018 
Katie Weir-model
Miss Saigon the Musical – Bord Gais Theatre October 2017
Westend Touring Production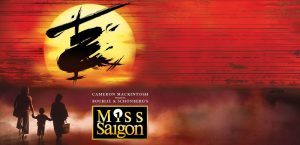 We are delighted to announce that Chael Anchetta has been cast as "Tam"
Untitled Dramatic Short Film Autumn 2017
Tighe Wardell has been cast and will be filming in Donegal in late September
Little Women- BBC Series 2017-2018
Aleah Lennon has a featured role and is cast alongside the one and only ANGELA LANSBURY!!!! amongst many other veteran stars.
http://www.bbc.co.uk/mediacentre/latestnews/2017/little-women
Little Aleah is really making a name for herself! Only a few months ago, she was filming new Christmas film "The Man Who Invented Christmas" starring alongside Dan Stevens (Beast from Beauty & the Beast) AND Christopher Plummer (Captain Von Trapp from Sound of Music)!!!!!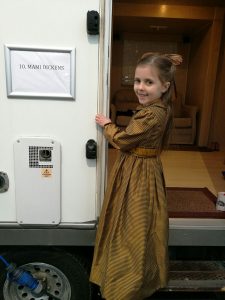 Iarnroid Eireann Commercial –Renewed again for 2017-2018
Rhys Burke-featured
https://youtu.be/QGL-d5gFOB4
Beats commercial with Conor McGregor 2017-2018
Congrats to Dillon Potter and Jason Stanbridge who were cast in this fantastic commercial
https://youtu.be/nRKeamyoTsQ
Lidl Advert 2017-2018
Marley Nolan-featured VO artist
"The Three Musketeers"- Moat Theatre Panto Christmas 2017-2018
Congratulations to Chloe Walsh Byrne on being cast
"Annie"- NCH Christmas 2017-2018
Congratulations to the following students on being cast in this year's musical at the National Concert Hall:
Alisha Weir has been cast as "Molly" and the following have been cast as Orphans: Shulammit T Michael, Aurelia Fokasi, Eva Doherty, Robyn Dempsey, Emma-Jane Weir, Teagan Flynn
Grants Boiler commercial renewed again 2017-2018
Callum Maloney and Billie Barrett
Glenisk Rugby Campaign 2017
Tighe Wardell & Billie Barrett -featured
"Red Room" Feature Film 2017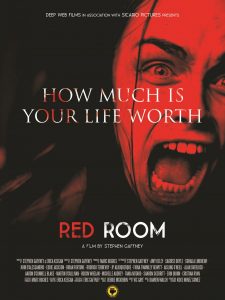 Congratulations to Stephen Gaffney and our very own TK Graduate Erica Keegan who have had so much success as film makers. Their latest feature "Red Room" recently opened the Underground Cinema Film Festival and features many of our Adult Clients. It won the Special Jury Award on the night.
AbraKIDabra RTE Jnr 2017-2018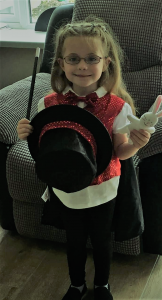 Many of our Talented Kids have been cast in this new Magic programme!
Some of them were recast in this from their exceptional performances on past RTE Jnr programmes over the years.
Ethan Bolger
Chelsea Murray
Coleen Brennan
Jacob Mason
Ava O Meara
Emily O Meara
Marley Nolan
Don't Leave Home – Feature Film 2017-2018
Alisha Weir stars as Siobhan Callaghan
Purple Turtle Animation 2017-2018
Megan Mc Dermot –Voice of Tadlee
Megan was chosen from 100's of children who auditioned!
MyaGo – RTE animation 2017-2018
Susie Power has been cast as VO artist in this brand new animation
Words on the Street September 2017 
A European Literature Trail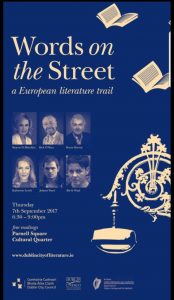 Johnny Ward is one of 6 well-known actors who will read excerpts from European literature in Parnell Square Cultural Quarter. This will be run by Dublin City Library.
Dublin Old School-Feature Film 2017-2018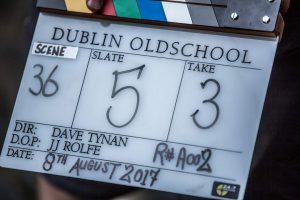 Ryan Farrell –featured role
Karl Gilsenan-supporting
Brewster the Rooster- Gaelic version 2017-201
Robyn Dempsey has also been cast in the Gaelic version of this animation as well as the English version as "Ginger the Squirrel"
Metal Heart – Feature Film 2017-2018
Joshua Lyons cast as Weird Tim.
Lidl Christmas advert renewed for Xmas 2017
Ben Carolan-featured
ESB Online Video 2017
Congrats to Fionn Sheehan on being cast in the new online commercial
KBC Bank Print campaign 2017
Aoibhinn Finnegan- model
Junior Eurovision TG4 Autumn 2017
Ella Pepper – has made TV rounds with her Gaelic song co-written with Susan Ward.
Congrats also to Emma-Jane Weir and Eoin Daly on making it to the semi finals
Knocklyons Got Talent 2017
Alisha Weir came 1st place for singing
New York Conservatory of Drama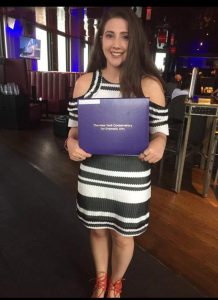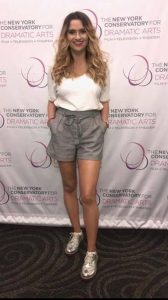 Congratulations to Leah Carruth on recently graduating from the New York Conservatory of Drama. We wish her the very best with her career over in NY!!!
Wishing our very own Niamh Quirke the very best with her final year at NYCD also!!!!
Once the Musical – Olympia Theatre 2017
Westend Touring Production
Alisha Weir starred as "Ivanka" during the summer run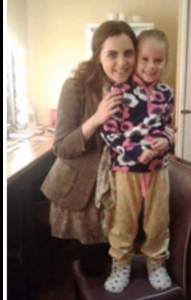 Liberty Insurance Commercial 2017-2018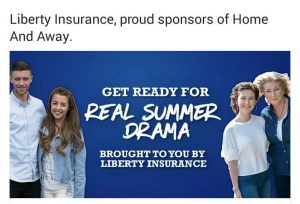 Donna Reilly Parish and her Mum Catherine Reilly are both prominently featured in this hilarious campaign which is also played daily before, during and after the series "Home and Away"
"Paula" BBC Drama Series 2017
Voice Over ARTISTS:
John Power
Brid Flood
Karen Doran
Philip Emmett
Sandra Mason
Richard Mason
George Bracebridge
Susan Ward
Lorna Brennan
Derek Stanbridge
Chloe Walsh Byrne
Teagan Flynn
Luke Andrew Feeney
Kayden Sharif
Dylan Potter
Matthew Donoghue
RTE Shortscreen 2017
Keep an eye out for this weekly showcase on RTE of Short Films on Monday nights late. We regularly have students and clients in these films.
Most recently: "A Nation Holds Its Breath" which featured our Holly Gregg; https://youtu.be/uFEd3VBoQzs
"Gridlock" which featured our Robyn Dempsey https://youtu.be/ye8EhI90Fk8
"Breathe" which featured Takita Clinton.
Hallie Ridgeway in "Lily"
https://youtu.be/IFbDZzKmICk
We also had numerous students in "Poxy"
Community Games 2017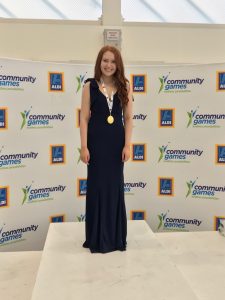 Congratulations to beautiful songstress Abbey McGiff on winning 1st place at the Community Games. This is Abbey's third year in a row to win!!! Congratulations also to Abbey who was the featured soloist with the Leixlip Choir at the Leixlip Festival which was documented in the Liffey Champion Paper. Abbey has done absolutely tremendously this year! In addition the the above, she was also the Overall Winner of the Navan Choral Festival and Sligo Feis Ceoil Singing Competitions.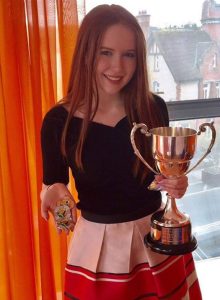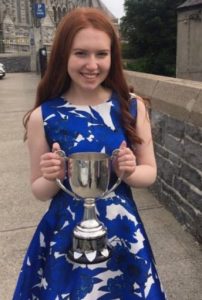 Al Porter's show Campus Maximus 2017
Congrats to Emma Barry on being cast in this hilarious show which is currently on in Edinburgh
Fastnet Film Festival, Cork 2017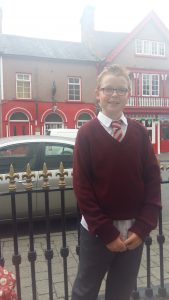 "Gods Own Children" which stars our Karl Gilsenan in the Lead role of 'Daithi' premiered and also received multiple awards at this prestigious festival.
Fir, Marú agus Grá – TG4- 2017
This reconstruction crime series aired in April/May and featured our adult clients Sandra Hayden Mason & Karen Doran
Energia Commercial 2017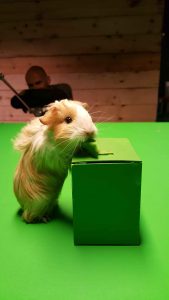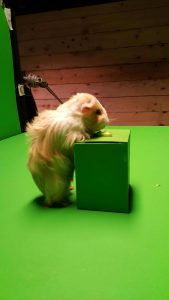 Guinea Pigs "Pretzel" and "Pancake" have been cast in the new Energia campaign. They made such an impression that they were also called back for a photoshoot for the same campaign!!!
Arnotts Catwalk Kids Fashion Show 2017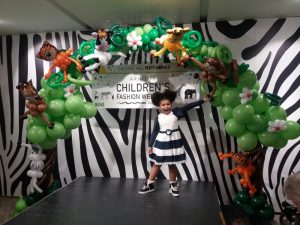 Elsie Akinduko, Mia Boland, Alisha Weir, Jacob Mason and Carah McAuley were all selected to model on the catwalk.
The Soloist CBOI National Competition 2017-2018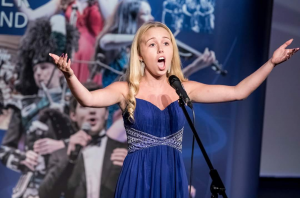 Massive CONGRATS to stunning songstress Katie Weir on being crowned THE SOLOIST. 1000s of entries were whittled down into a semi-final & then the grand final in the Mill Theatre, Dundrum in August.Katie will now perform with the CBOI in prestigious venues in Ireland & abroad between 2017-2018 & has also won a very generous bursary & a fabulous glass crystal trophy!
Massive CONGRATS also to Abbey McGiff who made it to the Grand Finals also.
Irish Language Fishpond Actors Bursary 2017
Congratulations to Robyn Dempsey for winning this bursary
Elvery's Online Commercial 2017
Malena Behan – featured child
NEW IN! Free Kids Footwear Fitting Service

FREE kids' footwear fitting service now at Intersport Elverys! We help you choose the right footwear for your child's needs.It's also 'Buy 1, Get 1 Half Price' on selected kids' runners so call in-store today!

Posted by Elverys Sports on Wednesday, August 2, 2017
Fair City RTE 2017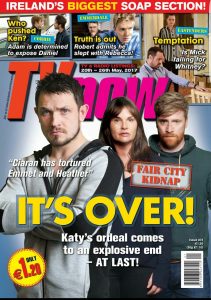 What an incredible year it has been for our clients on Fair City!!!!!Johnny Ward received a GOSS.IE award as well as being featured in numerous press and TV Shows including Ray Darcy, The 6 O Clock Show and more for his role as demented kidnapper "Ciaran Holloway". He was joined along with Susie Power on the G Request Show who plays the troubled "Ellie Daly"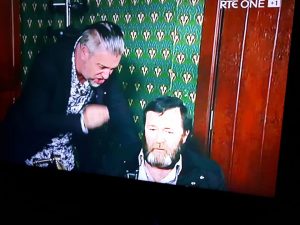 More recently Richard Mason who is playing "Seamus Hendricks" has been adding to Carol Foley's issues with her troubled past, and even her son Jack played by Ryan Keogh has added to her grief.
We are delighted to have toddler Orla Davis cast recently as Kim Duff alongside her screen brother Jackson Bobby Quirke who plays baby Darren Duff. Toddler Sophia Miller continues her role as Baby Saoirse Dillon, Caoimhe & Damiens baby.
Michael Inside – Feature Film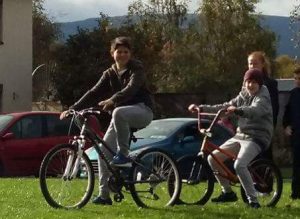 This feature film won Best Irish Feature Film at the Galway Film Fleadh- Sean Holden & Luke Andrew Feeney
https://scannain.com/irish/festival/galway-film-fleadh-winners-2017/
Tesco Ireland Commercial 2017-2018
Justine O'Rourke and her son Seafra are featured
Les Miserables, Helix 2017
Katie Weir stars as Cosette
Eoin Daly-Ensemble
Simon Community Press Campaign 2017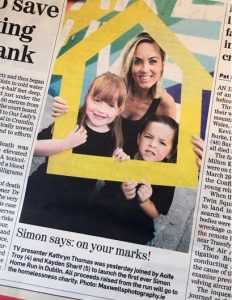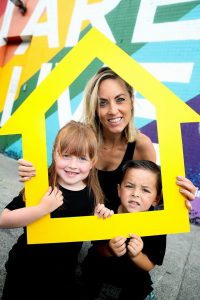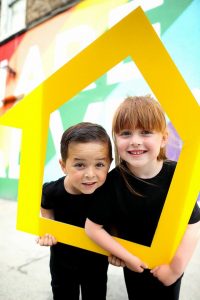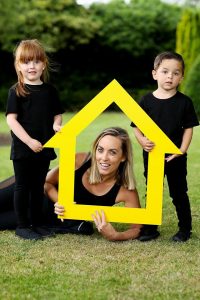 Kayden Sharif & Aoife Troy were featured with Kathryn Thomas in the press campaign
Red Water "Eastenders Spin Off"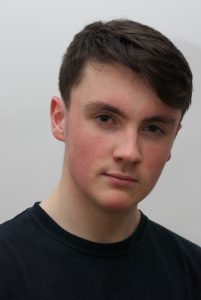 Featuring our Eoin Daly as "Young Dermot" this show aired on BBC and RTE in May 2017
Country & Western Awards 2017
Johnny Ward was asked to present an award to Mike Denver and to perform on the night also. Johnny, himself, was also unexpectedly given an award by Fr Brian Darcy for his own contribution to the Irish Music scene.
Beautiful Day in Dublin part 3- 2017
Susan Ward's original composition "A Beautiful Day in Dublin" is featured on this homeless campaign.
Sligo Feis Ceoil Drama Competition 2017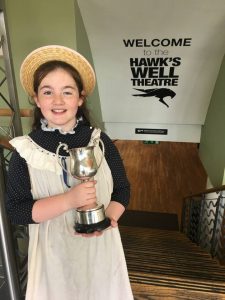 Congratulations to Sarah Kelly for winning 1st place in her Monologue competition
Mc Donalds Movie Stings RTE Renewed for 2017-2018
Alisha Weir and Katie Weir featured
I.T. Feature film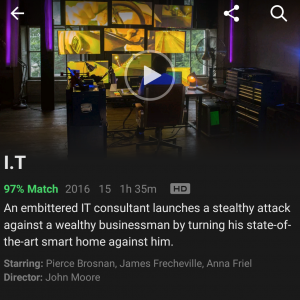 This feature film which stars our Robyn Dempsey as "Lil Eva" alongside Pierce Brosnan and Anna Friel has been added to Netflix
Rte Junior Radio 2017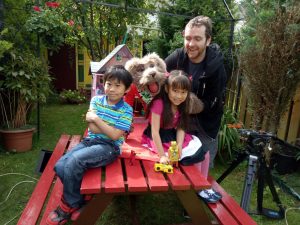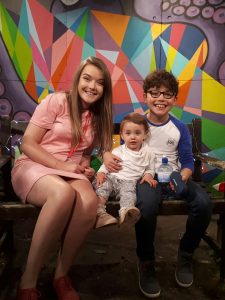 Mia and Chael Anchetta have been asked back to present a new programme "Kids Speak"on RTE after being so incredible on their previous time on RTE Radio.
Aleah Lennon & Alisha Weir were featured singers on the RTE junior radio broadcast of the music from SING the film. Due to their outstanding performance on this, both Alisha & Aleah were asked back & recently filmed with Seamus the Puppet for new RTE Junior TV Show "It's All About Me"
Jacob Mason is also featured in an episode of "It's All About Me".
Jacob has also been cast in "Kids Speak" as well as Senin Singh
.
Pilot Quiz Show for TV3
Marley Nolan & her family recorded a pilot quiz show with Adare Productions & TV3. Katelyn Downey and her family were a standby family
Higher Achiever Award RIAM
Congratulations to Katie Weir on being awarded this prestigious award for Excellence in her Grade 8 Singing Exam
Two By Two sequel!!!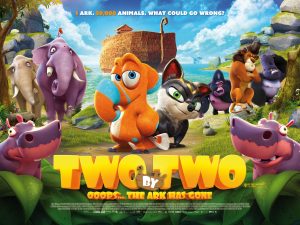 Due to the worldwide success of this fantastic animation starring Callum Maloney as 'Finny' & Ava Connolly as 'Leah', a sequel has been announced!!! Massive congrats!!
Smyths Toy Store Ad 2017
Aleah Lennon is featured online singing advertising their new Microphone
Missing You RTE aired 2017
Various Students were featured on this
"Writing Home" – Feature Film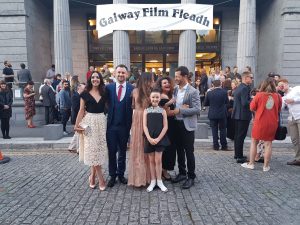 This premiered at the Galway Film Festival & recently had a screening at IFI Cinema, Dublin. Robyn Dempsey stars as 'Hannah' & we had the following girls in a classroom scene: Katie Byrne, Katelyn Downey, Robyn Scully, Teagan Flynn, Zoe Orbinski, Billie Barrett.
Smyths Toy Store Ad 2017
Tighe Wardell & Charlotte Reddy modelled for the Scooter print campaign
TK Summer Camp 2017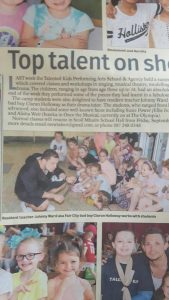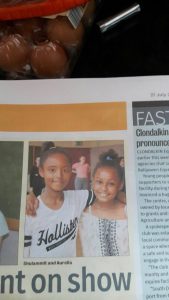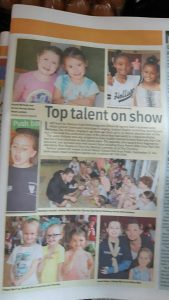 https://www.facebook.com/rsvpmagazine/videos/1400748739972863/
Congrats to Shulammit T Michael & Aurelia Fokasi. The recording of them both singing "Tomorrow" went viral as they were featured on RSVP magazine due to their outstanding rendition. We also were delighted to have many of the camps students in a press release with pics in the Clondalkin Gazette
Overall Trophy Winners at the TK In House Competitions 2017 for Outstanding Work throughout the year
Sophia Muddiman, Erin Barnes, Aleah Lennon, Robyn Dempsey, Orla Morris Toolen
Emma Jane Weir, Lucy Carolan, Katelyn Doyle
Echoland Book Launch 2017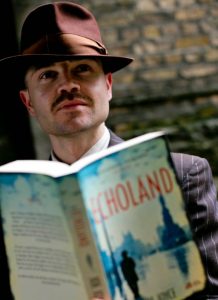 Derek Stanbridge portrayed the primary character Paul Duggan in a national press campaign for Dublin City Libraries.
CALOR TV COMMERCIAL 2017-2019
Alisha Weir-featured
REBELLION 2 -TV SERIES 2017-2018
Dylan Heath just finished shooting scenes for the 2nd series of Rebellion which will be on our screens this year
CHILL INSURANCE TVC – 2016 – 2018
Roisin Whelan featured as Bo Peep
NICKLEODEON ANIMATION – BECCA'S BUNCH – 2017-2018
Susie Power – Sylvia the Squirrel
AVONMORE COMMERCIAL 2017
Fionn Sheehan
MIWADI COMMERCIAL 2017 RENEWED
Billie Barrett – featured

 
AER LINGUS- BILLBOARD ADVERTISING CAMPAIGN– 2017
Jacob Mason- Featured Model
TRANSPORT COMMERCIAL RENEWED 2017
Sophie & Joshua Lyons- featured
RED ROCK – TV3 – NOW ON BBC – 2017
Aaron Lockhart cast as "Jesus" and currently filming scenes
Kyle Bradley Donaldson – Ollie Coyne
VOICE OVER – NEW ANIMATION – CHICKA – 2017
Daniella Muddiman
NEW ANIMATION PROMO – THE BURROWS – 2017
Susie Power-voicing 4 characters.
FIR. MARU AGUS GRA – TG4 – 2017
Karen Doran
Sandra Hayden Mason
I KILL GIANTS – FEATURE FILM -2017
Allanah O'Connor – Head Bully
Ben Carolan – Mop Head. Ben had scenes in Barcelona as well as Ireland.
 DIRTY ROTTEN SCOUNDRELS – MUSICAL – 2017
Congratulations to Philip Emmet for getting cast in one of the leading roles as Andre Thibault. This will be on in the Classic Theatre in April. Very well deserved!
SAFETY ADVERT – 2017
Charlotte Reddy – featured
MUSE – FEATURE FILM – 2017
Tighe Wardell has been cast and even got flown over to Barcelona for his wardrobe fitting!
THE MAN WHO INVENTED CHRISTMAS FEATURE FILM– 2016-2017
Aleah Lennon has been cast as Mamie, filming alongside Christopher Plumber (Veteran Actor from The Sound Of Music) and Dan Stephens(Beast from the recent film adaptation)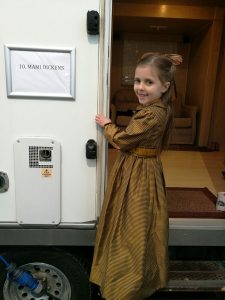 GRANTS BOILERS AD – 2016-17 RENEWED
Callum Maloney – featured
Billie Barrett – featured

KERRYGOLD ADVERT 2016-2017
Amy Moran was flown to Canada for a week with her father to shoot the Kerrygold Advert for Canada and USA
DATE FOR MAD MARY FEATURE FILM HAS RECEIVED NUMEROUS AWARDS – 2016-2017
We are delighted to have had the following in the film represented by our agency:
Seana Kerslake
Siobhan Shanahan
Susie Power
Kyle Bradley Donaldson
Ryan and Brandyn Keogh
BUGSY MALONE – NCH – 2016-2017 
Congratulations to the following;
Katie Weir – Blousey
Ali Lyons – Tilly
Eoin Daly – Cagey Joe
Luke Andrew Feeney – Fat Sam
Lenar Gaffney – chorus
Calum Heath – chorus
Alisha Weir – chorus
Emma Jane Weir – chorus
Robyn Dempsey – chorus
BIG THE MUSICAL-BORD GAIS- 2016-2017
Congratulations to Jamie Haas who was a featured dancer in this musical on tour from Broadway at the Bord Gais.
OLYMPIA PANTO – THE UGLY SISTERS AND YER WAN – 2016-17
Emma Barry and Kathryn McKiernan starred as the two ugly sisters
LITTLE ROY 2nd series – BBC – 2016-2017
Susie Power – Roy
Robyn Dempsey – Becky

.
SCHOOL MUSICAL LEADS – 2016-2017
A number of our fabulous students have been cast as the leads in their School Musicals!
Katie Weir – Eliza (My Fair Lady)
Megan Bell – Tracy (Hairspray)
Katelyn Doyle – Velma Von Tussle (Hairspray)
Dillon Potter – Rooster (Annie)
Matthew Donohoe – (Annie)
ST VINCENT DE PAUL COMMERCIAL RENEWED 2016-2017
Susan Ward – featured
DUNNES STORES ADVERT XMAS 2016-2017 RENEWED:
Amy Moran-featured
Joshua O Rourke-featured
https://www.youtube.com/watch?v=UZyV7Dw_
FAIR CITY, RTE – JOHNNY WARD – CIARAN HOLLOWAY – 2016-2017
Johnny has been in all of the press about his role in Fair City recently, featured in the RTE Guide, The Today Show, Ray Darcy's Saturday Night Show and will be appearing on the 6 o'Clock Show next week. Well done Johnny!!

Other Current Fair City Cast Members from our Agency:
Sophia Miller –Baby Saoirse Dillon
Susie Power – Ellie
Jasmine Brady – Amanda
Jessie Morris Toolen – Ciara
Ryan Keogh – Jack
Tomato Can Short Film 2017
John Power – Ring Announcer
Plan International Flashmob 2017
Many of our students and clients took part in this mannequin challenge to demonstrate the 16.5 million girls who are globally displaced because of conflict or persecution.
https://m.facebook.com/story.php?story_fbid=10154570467807739&id=107508902738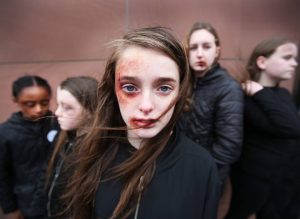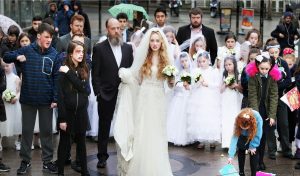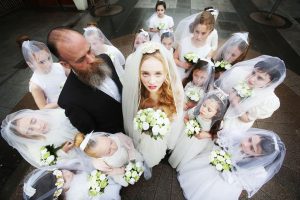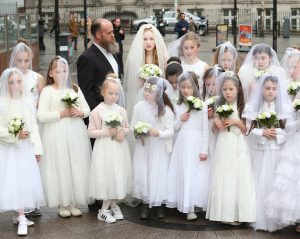 Danone Commercial-Toddlebox 2017
Caleb Mason
Direct line Insurance Commercial 2017 
Charlotte Reddy
Celebrating 100 Years of Ford 2017
Elsie Akinduko is featured. This was also used in the Irish Examiner.
FM 104 Phone Show 2017
Massive congratulations to our Keith Ward on being the new host of the critically acclaimed and ever so popular Phone Show. We are beyond proud!!!!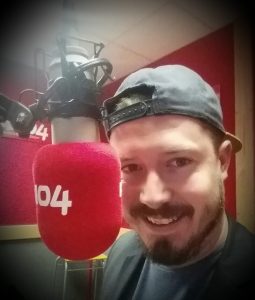 Gossie Award- Best Irish Actor 2017
Congratulations to Johnny Ward for winning this award for his role as Ciaran Holloway in Fair City
Broken Mirror – Short Film 2017
Brid Flood stars as Aoife
Development Trailer for new animation 2017
Joshua Lyons-featured
Evening Herald 2017
Susie Power had a write up about her character "Ellie Daly" from Fair City
Wesley Music Festival 2017
Congratulations to Erin Doran on winning 1st place in the vocal competitions
Newpark Music Festival 2017
Congratulations to Katie Weir on winning 1st place, to Erin Doran on winning 2nd place and to Eva Doherty on winning 2nd place in the vocal competitions
St. John of Gods – Fair City Visit 2017
Susie Power and Johnny Ward were asked to visit and talk to the wonderful students there on their roles on Fair City.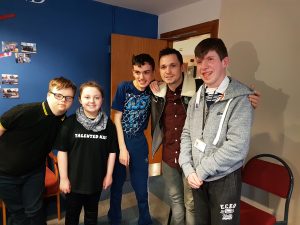 The Rose-Short Film 2017
Eoin Daly was cast in this new short.
Brianna- Short Film 2017
Abigail Murray was cast in the lead title role
Dad-Short Film 2017
Eoin Daly was a VO artist
Top Model UK Finals 2017
Congrats to Lucy Watson on being a finalist again this year.
Little Roy 2017 Update
Now airing in Australia and up for numerous nominations in the Animation Awards
Jam Media's 'Becca's Bunch' secure key deal with ABC KIDS Australia
Online Drink Driving Campaign Short film 2017
Aleah Lennon-child
G Request Show – Sky 1- 2017
Johnny Ward and Susie Power were interviewed by Chris on this talk show
Deep Breath – Short Film 2017
Brid Flood cast as Sophe Foster
Audi Dublin International Film Festival 2017
A Nation Holds Its Breath won Best Short Film at the Audi Dublin International Film Festival. Holly Gregg who plays "Sinead" attended the premiere and spoke to the audience after in a Q and A special.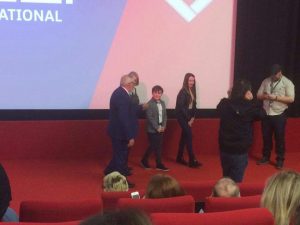 Junior Eurovision 2017                                                                                               Well done to all of our students who have made it through to the next round of the Irish Junior Eurovision: Eoin Daly, Emma-Jane Weir and Ella Pepper.
Christmas Stars-Fundraiser for Miscarriage Association of Ireland- Helix Mahony Hall- Update
Congratulations to everyone who took part! From our proceeds, donations and raffle, we raised over €3500. This was featured in The Echo newspaper.