KATIE WEIR – 2019
Congratulations to our exceptionally Talented Katie Weir who has been awarded a FULL SCHOLARSHIP for 3 years to Urdang Academy, LONDON for her 3rd level education.
COMMUNITY GAMES – 2019
Congratulations to Anna O Connor who won 1st Prize in Under 16 Singing
FAIR CITY – TV SERIES– 2019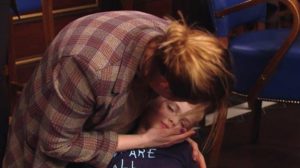 Charlie Duffy has been absolutely brilliant in Fair City the last few months. Very proud!!!
ENERGY CAMPAIGN – 2019
Dylan Fitzmaurice Brady has cast as a son
LONDIS – ADVERT – 2019
The advert featuring Katie and Emma Jane Weir has been renewed
WORDS ON THE STREET – EVENT – 2019 
Johnny Ward will be doing readings at this event from Goethe Institut in Merrion Square
FEARS – MUSIC VIDEO – 2019
Check out Eliza Butler and Alisha Weir as the younger versions of the featured cast in this teaser video for Fears new single "Fabric"
Full Video coming soon
Posted by Fears on Wednesday, April 3, 2019
IRISH FILM FESTIVAL – 2019   
Captain Morten and The Spider Queen (featuring Susie Power), Micheal Inside (Featuring Sean Holden and Luke Andrew Feeney), and Hole In The Ground featuring TK Alumni Seana Kerslake will all be screened at The Irish Film Festival in Ottawa, Canada at the end of March.
IRISH FILM FIESTA – 2019
Michael Inside (Featuring Sean Holden & Luke Andrew Feeney) & Metal Heart (Featuring Joshua Lyons) are screened at the Irish Film Festa in Italy at the end of March
FIRST DISCO – SHORT FILM 2019
The film featuring Eoin Daly will be screened in April at the Belfast Film Festival
MOTORBIKE – SHORT FILM – 2018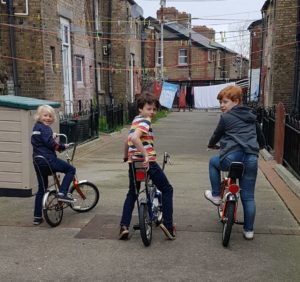 Max Carolan, Aodhan Ryan, Brandon Ryan, Molly O'Leary and Hailie Murphy are featured
THE INVISIBLE BOY – SHORT FILM – 2019
Tighe & Phonsie Wardell have just been cast in this upcoming film. Doireann Arkins image will be used for a missing person's photo also.
IRELANDS GOT TALENT – TV SERIES – 2019
Luke Andrew Feeney and his dance group Fly Youth are in the Finals
DANCING WITH STARS – TV SERIES – 2019
Congratulations to Johnny Ward for making it into the final.
WALKING ON CARS – MUSIC VIDEO – 2019 
Our Dance Teacher Caitriona Osbourne is a featured single in the video for their single 'Coldest Water' 
RISK IT GAME SHOW – PROMO – 2019
Richard Mason, Emily Kelly, Justine Breen and Aisling Doyle are all featured
PARENTING PLUS VIDEO – 2019
Audrey Carolan, Max Carolan and Katie Byrne are featured in this parenting information video
THE GREEN KNIGHT – FEATURE FILM – 2019 
Ruth and Grace Carthy are featured
WRESTLING INTERVIEW – 2019
John Power was recently interviewed about his time as a Professional Wrestler in Ireland
BLESS YOU FATHER FOR YOU HAVE SINNED  – SHORT FILM – 2019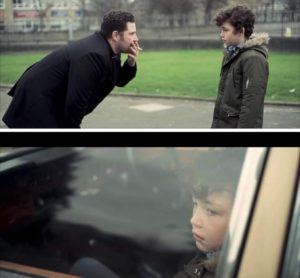 Jacob plays the role of Young Matthew in this BCFE Film. Jacob was highly praised on set for his performance in the film.
VODAFONE – ADVERT – 2019 
Jack Doyle and Ryan Farrell were cast in an upcoming advert. Ryan also did VOD work on this
LATE LATE SHOW – FAIR CITY 30TH – 2019
Susie Power appeared alongside her fellow cast mates
FONTAINES D.C.- MUSIC VIDEO – 2019 
Ava Lillie Doherty plays Ruthie and Carl Maher played a friend of the lead character 
CHECKERED NINJA – FEATURE FILM – 2019 
Ava Connolly voices Jessica and Eoin Daly voices Perry in the English Language version of this Danish Film
LA BOHEME – OPERA – 2019
Sive Doyle is a featured child in this upcoming production
DUBLIN FILM FESTIVAL – 2019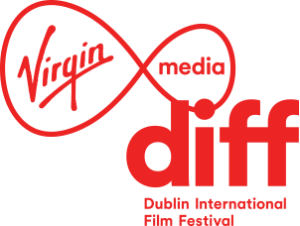 Several of our clients were featured in some of the film shown at this festival:
Day Out featuring Alisha Weir on February 23th
Boy Saint featuring Lenar Gaffney on February 25th
Mother featuring Robyn Dempsey on February 26th
First Disco featuring Eoin Daly on February 26th
Detainment featuring Caleb Mason on February 27th
WHERE THE WILD THINGS GO SHORT FILM– 2019 
Lorcan Power is featured in this new film
THE HOLE IN THE GROUND – FEATURE FILM – 2019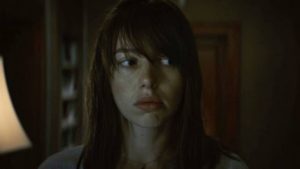 Congratulations to TK Alumni Seana Kerslake for the great reviews she has been receiving for this new horror film which is on nationwide release in Cinemas
RESISTANCE – TV SERIES – 2019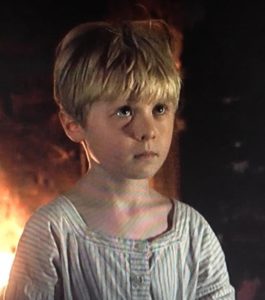 The highly anticipated sequel series to "Rebellion" recently began broadcasting on RTE. Calum and Dylan Heath both have featured parts
FILMS MADE BY OUR STUDENTS – 2019                    
Our Clondalkin Teen class recently made a short film directed by Jessica Boylan.
Clondalkin Senior Academy are currently in preparations to film their own film in the coming weeks
AVONMORE –ADVERT – 2019     
The advert featuring Fionn Sheehan has been renewed
BLANKET – SHORT FILM – 2019
Aisling & Sive Doyle have parts in this new short film
"GAY GIRLS " BY PILLOW QUEENS – MUSIC VIDEO – 2019 
The video featuring Aleah Lennon, Coleen Brennan, Elsie Akinduko & Marley Nolan has been nominated for an RTE Choice Music Award Song Of The Year Award 2018 
NEWPARK MUSIC FESTIVAL -2019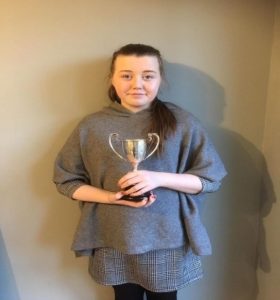 Congratulations to Eva Doherty for winning Overall Cup for Singing and 1st Place in the Under 14 Solo Singing. Also Congratulations to Alisha Weir for Winning 1st Place in the Under 10 Singing
DUBLIN AIRPORT – PRINT CAMPAIGN – 2019
The campaign featuring Jacob Mason has been renewed
A LITTLE HEART – MUSICAL – 2019
Leah Carruth has a part on this musical that ran for 2 nights in February in the Smock Alley Theatre
EIR – ADVERT – 2019 
Luke Andrew Feeney is a featured dancer in the new Eir Advert
BECCA'S BUNCH – ANIMATION – 2019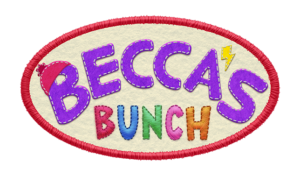 Becca' Bunch starring Susie Power as the voice of Sylvia The Fox was recently nominated for several awards at the Kidscreen awards in Miami Florida and at The Broadcast Awards in London also. It is also up for 3 award at the upcoming Irish Animation Awards in Dingle, Co. Kerry
SMALL SHOES – MOTION POEM – 2019
Featuring Jacob Mason this was recently screened at the Wexford Arts Centre
TRAVEL REPUBLIC – ADVERT – 2019
Alisha Weir and Zach Cooney provided the voices of the children in the new advert
LILY – FEATURE FILM – 2019
Hallie is reprising her role from the original short. Susan Bevan as also an extra on this.
KEITH WARD – 2019
In addition to been the host of the FM 104 Phone Show, Keith is now a writer for The Sun newspaper
DETAINMENT – SHORT FILM -2019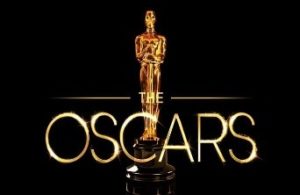 Detainment starring Caleb Mason as Jamie Bolger was nominated for an Academy Award for BEST LIVE ACTION SHORT FILM
WORKSHOP PROJECT – 2019
Ben Carolan is currently participating in this for a new Christmas film
DANCING WITH THE STARS – TELEVISION SERIES – 2019
Aisling Doyle, Alisha Weir, Katelyn Downey and Katie Bryne recently performed on a Mary Poppins section on this show 
MICHAEL INSIDE – FEATURE FILM – 2019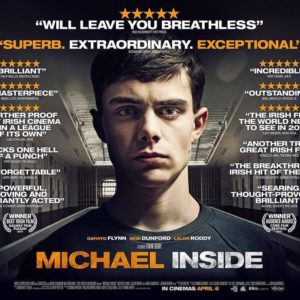 This film is now available on Netflix. It features Sean Holden and Luke Andrew Feeney
AVONMORE – ADVERT – 2019    
The advert featuring Katie MacCourt has been renewed