SULLIVAN SAILS – RTE JUNIOR – 2023
Cillian Sullivan stars as the voice of SULLIVAN  in this new animation which was released on RTE this week
Elsie Akinduko also stars as the voice of LEO
OBITUARY – TV SERIES 2023
Eabha Moore stars as YOUNG ELVIRA. Éabha has been filming on and off from January through to March and has also picked up a few new skills!!!
RTE RADIO JR – KIDCAST 2023
Congratulations to Molly-Rose Kelly on being the Chosen Host for this upcoming broadcast. Also Congratulations to Michaela Sweeney who highly impressed in her audition that she will also feature in the broadcast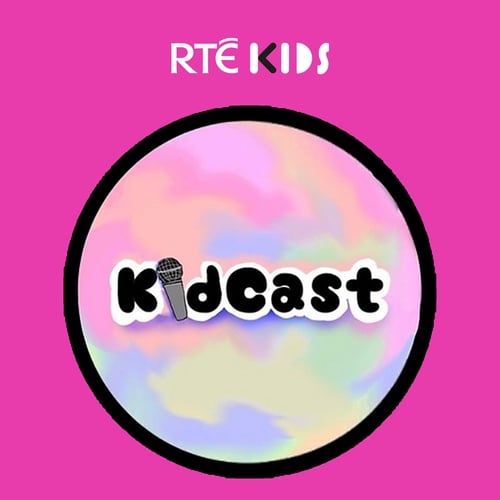 IRISH LANGUAGE EDUCATIONAL CAMPAIGN 2023
Robyn Dempsey and Evan Harris have been cast in an upcoming Corporate Irish Language Campaign for schools
"TOURING PANTOMIME SHOWS" 2023
Emma Dunleavy and Lenar Gaffney are currently performing in Touring Pantomime Shows in schools.
"FAN GIRL" – SONG RELEASE 2023
Congratulations to Taylor D on the release of her new single which is currently being played on all good Radio Stations including radio play abroad!!!
Taylor was recently featured in Hot Press Magazine about the release of her new song!!!
"BEFORE WE FACE THE MORNING" – E.P. RELEASE 2023
Congratulations to Laoise Fitzgerald on the release of her new single which is available on Spotify and all good Music Streaming websites.
FIA'S FAIRIES – ANIMATION 2023
Alisha Weir and Elsie Akinduko have been  recommissioned for Series 2
MAHOKENSHI COMPUTER GAME – VOICEOVER 2023
Oisin de Lange Is featured Voice Artist
SISTERS – TV SERIES 2023
Congratulations to Callie Weir who was featured hassling the lead ladies! Ep 3 on this week
SPECSAVERS – TV COMMERCIAL 2023
Wayne Byrne is featured
RUDE BOYS – SHORT FILM 2023
Congratulations to Charlie Duffy who has been cast in the Lead Role in this new short to be filmed in April.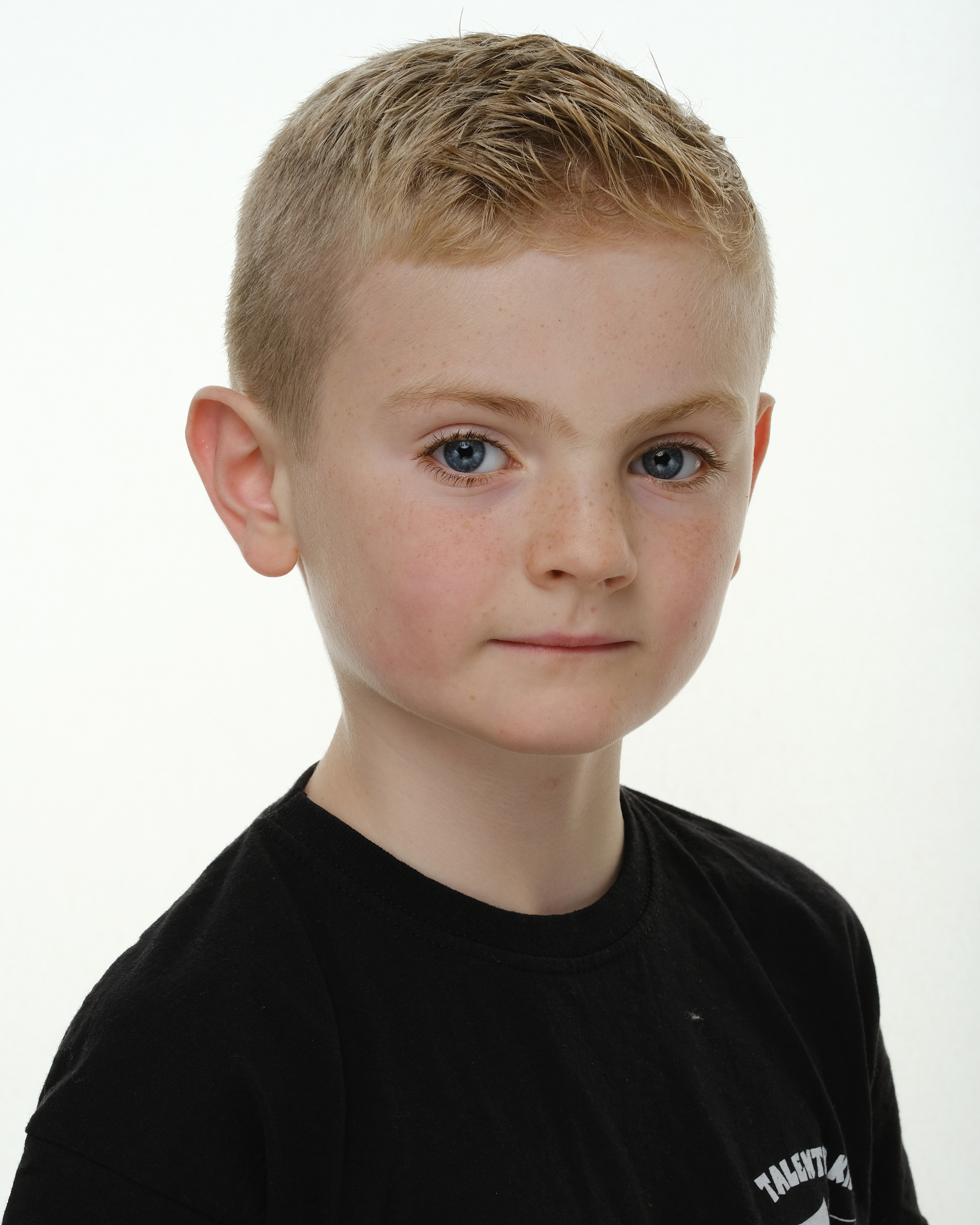 ACTION THEATRE ITALY 2023
Congratulations to Emma Dunleavy on a very successful trip to Italy to perform and also coach Musical Theatre Students
GAS NETWORKS IRELAND COMMERCIAL 2023
Congratulations to Vanessa Flood Galligan who is featured in this commercial
John Power was also cast
IRISH LANGUAGE EDUCATIONAL CAMPAIGN 2023
Both Karen Kerins and Cillian Sullivan were recently filmed for another campaign as Gaeilge which will be used in Schools throughout Ireland.
ANIMATION AWARDS 2023
Congratulations to Aisling Doyle and all associated with the animation "The Ghastly Ghoul" which recently won Best Animation Award.
BUFFALO KIDS – ANIMATION 2023
Alisha Weir has been announced as the leading VoiceOver Artist in this new feature animation
https://www.screendaily.com/news/rising-young-star-alisha-weir-joins-voice-cast-on-cmgs-buffalo-kids-exclusive/5179217.article
WOODIES TV COMMERCIAL CAMPAIGN 2023
Congratulations to Miriam Murphy who is featured and to Calum Reddy who has also been cast in this Nationwide Search for Talent
EXCITING NEW FEATURE FILM – TBA 2023
Brew Mbirika, Grace Reilly & NIcole Banim have all been cast and will be shooting their scenes in April
PICTURE DAY – SHORT FILM  2023
Congratulations to Charlie Duffy, Grace Reilly and Miriam Murphy who have all been cast in leading and supporting roles in this excellent new film by Jason Branagan
FAMILY NIGHT MOVIE  – SHORT FILM 2023
Massive Congratulations to Eoin Quinn on the fabulous success of his short film FAMILY NIGHT. It has been screened at many festivals in Ireland and Abroad and has also won Best Audience Award
EXCITING NEW FEATURE FILM – TBA 2023
Congratulations to little Maisy Crowley who filmed scenes for this exciting new feature during the Easter Break up in Belfast.
 TBA – EXCITING NEW FEATURE FILM – TBA 2023
Congratulations to Ben Condron who has been cast in a leading role alongside Tamera of "Tia + Tamera" fame.
Ben and Tamera's video  recently went viral and had great coverage!
https://www.instagram.com/p/Cqp9VRpMpPK/
KIN Season 2 – RTE & AMC – 2023
Ben Carolan returns as "Glen Wright"
Kyle Bradley Donaldson returns as "Clayton Finn"
Joining them for this series, we also are delighted to have:
John D'Alessandro cast as "Cian Dowling"
Audrey Carolan cast as "Neighbour"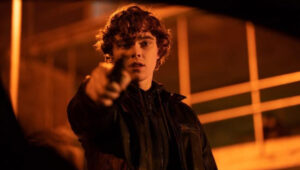 DINNER WITH LENNY – Short Film 2023
Poppy Dixon Hollywood – Featured Baby
PADDY POWER – 2023
Robbie Kane, Derek Stanbridge, Katie Ozolkaja, Tim Laubscher and Kathryn McKiernan are all featured in the new Paddy Power Campaigns that are currently online from March and April
MONEY SMARTS CAMPAIGN – RTE 2023
Congratulations to Emily Kinsella, Jason Morris and Aisling Doyle who are all featured interviewing Financial Expert Kel Galavan for RTE.
TOURISM NORTHERN IRELAND – COMMERCIAL CAMPAIGN 2023
Aidan Dunne is featured in this new campaign which was filmed over a few days in Northern Ireland
RUM REMEDIAL- SHORT FILM 2023
Jason Morris stars as "Jamie"
ACCENTURE – INTERNATIONAL WOMENS DAY @The Convention Centre March 2023
Alisha Weir was featured in an interview and performance at this event
ROSA & THE STONE TROLLS – ANIMATION 2023
Julia Dillon stars as the voice of ROSA
Susie Power stars as the voice of SIL
Phonsie Wardell stars as the voice of KARL
Eliza Wardell stars as the voice of FRIDA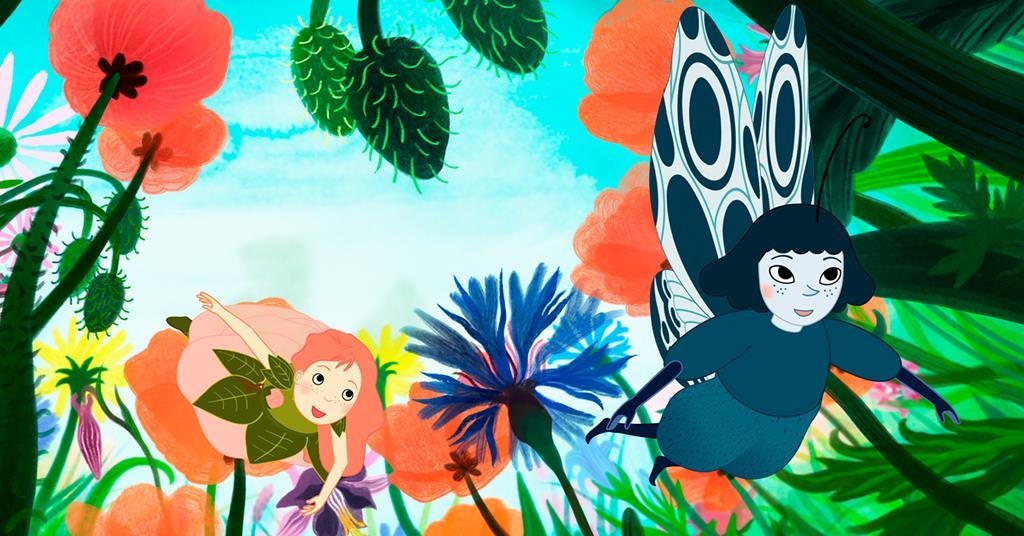 IRISH LANGUAGE SHOOT- EDUCATION CORPORATE 2023
Congratulations to Robyn Dempsey, Amelie Hurley Byrne, Cillian Sullivan and who were cast in a new corporate campaign as Gaeilge.
NOVA JONES – Season 2 – CBBC 2023
Ace Bradley Donaldson returns to the series as "Chef Din Dins"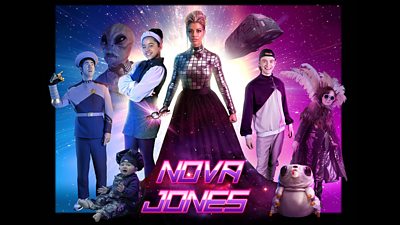 IFTA NOMINATIONS  2023
DELIGHTED to have our Alisha Weir nominated in the BEST ACTRESS Category for MATILDA!!!!
She joins a team of fabulous actresses including our TK alumnus Seana Kerslake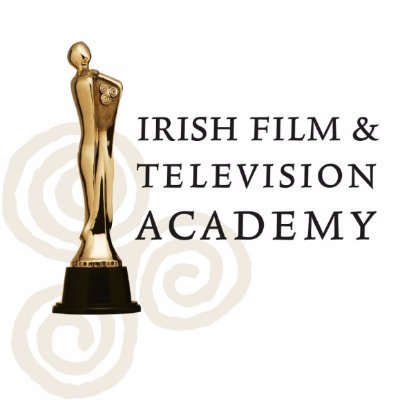 BEST ALL AGES TALENT AGENCY AWARD IRELAND – March 2023
MVW Talent Agency is DELIGHTED to have won this award for 2023
SILENT TRADE – Touring Play –  February – March 2023
Lizzy Akinbami stars as "Precious" in this Excellent Production by Kabosh of Rosemary Jenkinson's new play that premiered in Lyric Theatre Belfast and then toured around Northern Ireland.
PETER PAN PANTOMIME – DUBLIN PANTO –  Sean Gilligan – February 2023
Robbie Kane rejoins the cast as the Voice of "Karl the Crocodile"
MERCURY PURPOSE – ONLINE CAMPAIGN 2023
We are delighted to have the following child actors cast in this reenactment of real life associates from Mercury Purpose
ANNA LAPOTEKIS – "Young Carmen"
CALUM REDDY – "Young Jack"
CALEB MASON – "Young Barry"
CHARLIE DUFFY –  "Friend"
CALLIE WEIR – "Friend"
FAIR CITY 2023
Lucey Duffy has reprieved her role as "Olivia"
Ryan Keogh has also recently reprieved his role as "Jack"
PADDY POWER – CHELTENHAM CAMPAIGN – 2023
Congratulations to John Power who was cast alongside Colm Meaney, Peter Crouch, Abi and Shaun Williams in the Cheltenham Campaign
JOSEPH & THE AMAZING TECHNICOLOUR DREAMCOAT – Liberty Theatre 2023
Emma Dunleavy has been confirmed as the professional cast. She will be starring as the "Narrator" in this upcoming production
Congratulations to our Students who have successfully been cast from Open Auditions in the Youth Cast: Lucie Doran, Isabella Dunne, Molly-Rose Kelly, Anaïs Tiana Bakala
https://www.instagram.com/p/CqkizojIf5s/
DUBLIN RAPE CRISIS CENTRE – TV & Online Campaign 2023
Kate Gallagher and William Kendrick are featured
NEW EXCITING CRIME NETFLIX SERIES 2023 – TBA
Hughie Blacker and Will Blacker are featured in named roles to be announced soon!
MYCELIUM –  DANCE/PHYSICAL MOVT SHORT FILM – RELEASE DATE 2023
Aleah Lennon – Lead
BBC MASH UP! 2023
Alisha Weir was featured guest on this very popular UK Saturday Morning Children's Show.
https://www.instagram.com/p/CpqKoOUMsqn/
CALLUS – Short Film – 2023
Clíodhna Garvey was cast as the New Born Baby
DOLL FACTORY – Paramount +  – 2023
Oliver Byrne is featured in this new exciting Thriller Series soon to be released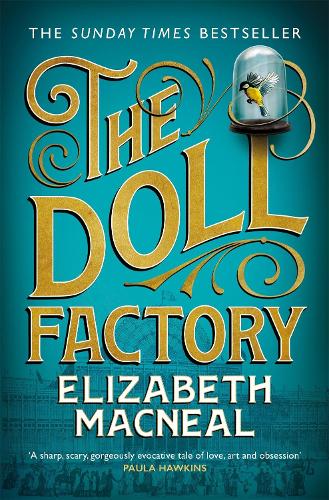 LU & THE BALLY BUNCH – ANIMATED SERIES 2023
Congratulations to Ryan Keogh, Charlie Duffy & Donking Rongavilla who all have featured roles in this new series that airs on Cartoonito and RTE
HARRY WILD – Season 2 – 2023
Kathryn McKiernan is cast as "Wendy Downes"
Aisling Goodwin is cast as "Leanne Dowdall"
Both actresses were delighted to be cast alongside Jane Seymour in the 2nd series
NEW ANIMATED SERIES TBA 2023
Congratulations to Esther Reilly who has a featured voice role in this new exciting animated series being released in 2023
SWING BOUT – FEATURE FILM 2023
Ben Condron and Gerard Kearney have both been cast in leading roles in this exciting new film which was shot in Cork
NEW ANIMATION TBA
Alisha Weir recently recorded with veteran actor Bryan Murray for a very exciting new animated series!!
THIS IS ART – RTE 2023
Susie Power is back for Season 2 as a Reporter. Also featured in this series are Charlotte Reddy, Robyn Dempsey and Lorcan Power in Performance Art Piece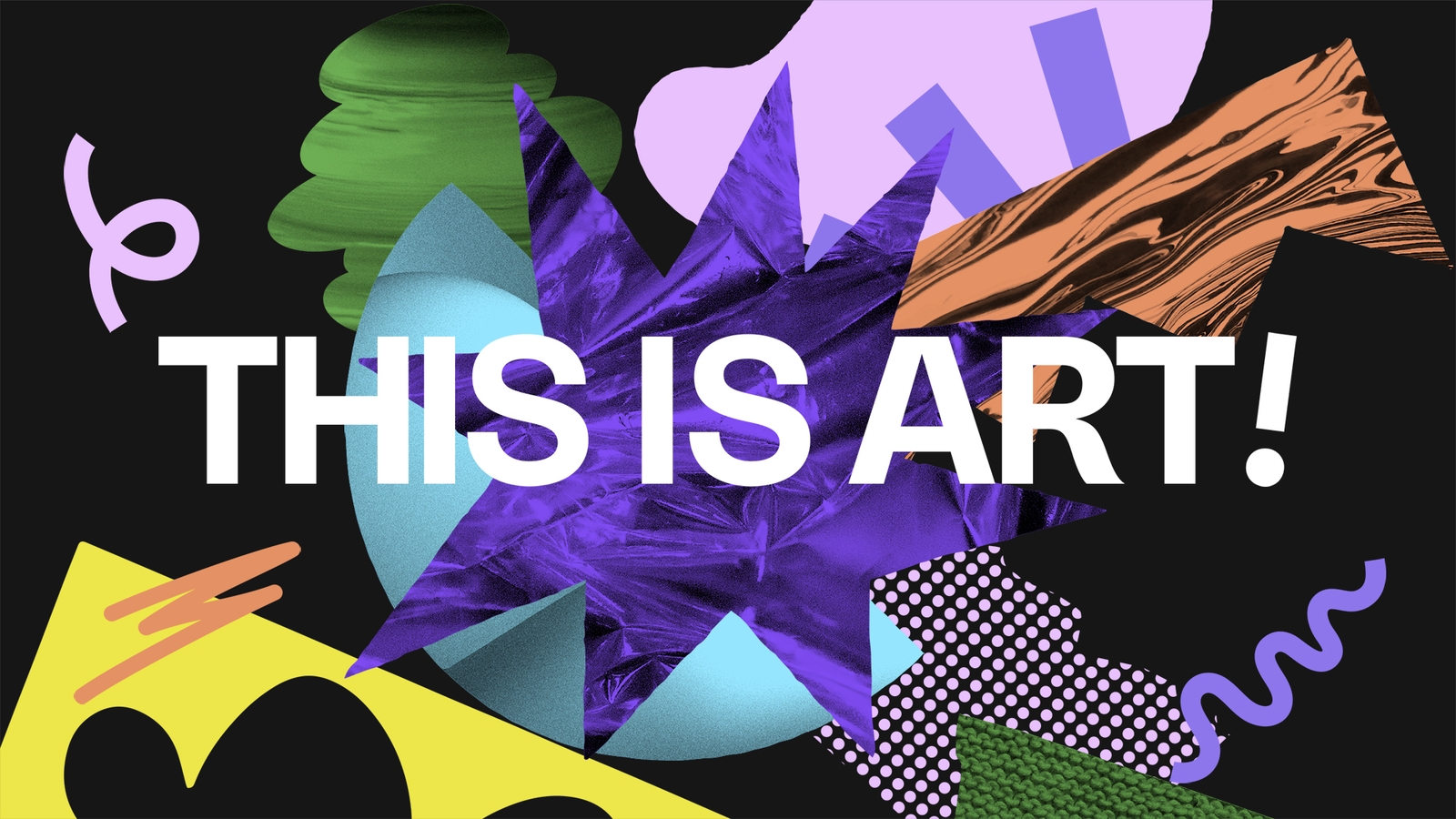 AN CHLANN (formerly known as Clothru) – Short Film- 2023
We are delighted to have so many featured cast in this new Short Film by Dominic Gilday and Naomi Preston Law that was filmed in February in Wexford.
GEORGE BRACEBRIDGE – "Liam"
ENID CONAGHAN – "Maureen"
KILLIAN GARVAN – "Barman"
RICHARD MASON – "Father"
KHLOE HART – "Little Girl"
BROGAN POWER – "Little Boy"
THREE ROBBERS AND A LION IN CARDOMOM TOWN – ANIMATION -2023
Phonsie Wardell voices the role of Tommy
Susie Power voices Kamomilla
UNTIL DEATH ? Irish Docuseries – Virgine Media – 2023
Nicole Banim, William Kendrick, Alan Kenny and  Oisin De Lange are all featured actors
TWIG– FEATURE FILM – 2023
John D'Alessandro cast in the role of the Taxi Man
BARNARDOS CAMPAIGN 2023
Freya Lindsay, Louise Lindsey, Anaïs Tiana Bakala and Harry Holmes are all featured
 LONDON CRITICS CIRCLE FILM AWARDS 2023
Alisha Weir was nominated for BEST IRISH/ENGLISH ACTRESS for MATILDA
FAILTE IRELAND – COMMERCIAL 2023
Kathryn McKiernan is featured